2009 - EURO SK8 Slalom Polička 2009 - Program - Registrace - US
publikováno 03.07.2009 (aktualizováno 06.02.2011)
---


European Slalom Skateboard Championschips
EURO SK8 Slalom Polička 2009
---


PLACE: Policka, Teleci - 10km near Policky - MAPS


EUROPE
CZECH REPUBLIC
Polička, 572 01,
GPS - 49°42'47.82"S, 16°15'43.43"V
kontakt: SK8POLICKA@EMAIL.CZ

Date: 7.8. - 9. 8. 2009
status ISSA: Major - European Slalom Skateboard Championschips (PDF)
---

Time Table :

Friday - Telecí - 7.8.2009
SUPER GIANT SLALOM
60 coins, 700m long, 70m superelevation of a road, 2 runs, best time counts

08:30 – Tranport from Policka (special bus from square of Policka)
09:00 – registration
10:00 – Practise
11:00 – Contest AM – 1.run
12:30 – Contest PRO – 1.run
13:30 – Contest AM – 2.run
15:00 – Contest PRO – 2.run
16:30 – Contest JUNIOR
17:30 – End -Transport to Policka (special bus)
During contest 3x 15 min pause - for bus service

Saturday - Policka - 8.8.2009
SPECIAL SLALOM JUNIORS, KIDS
30 coins, 2 runs, best time counts
SPECIAL SLALOM AM, WOMEN
45 coins, 2 runs, best time counts
SPECIAL SLALOM PRO
55 coins, 2 runs, best time counts

08:30 – registration
09:00 – Practise SPECIAL SLALOM JUNIORS, KIDS
09:30 – Contest SPECIAL SLALOM JUNIORS, KIDS
10:00 – Practise SPECIAL SLALOM AM, WOMEN
10:30 – Contest SPECIAL SLALOM AM, WOMEN
12:00 – Practise SPECIAL SLALOM PRO
12:30 – Contest SPECIAL SLALOM PRO
13:30 – pause
14:00 – Practise HYBRID DUAL SLALOM PRO
14:30 – qualification HYBRID DUAL SLALOM PRO
15:15 – head to head HYBRID DUAL SLALOM PRO (top 16)
16:00 – Practise HYBRID DUAL SLALOM AM
16:30 – qualification HYBRID DUAL SLALOM AM
17:30 – head to head HYBRID DUAL SLALOM AM (top 16)
18:30 – End


Sunday - Polička - 9.8.2009
STRAIGHT PARALLEL SLALOM JUNIORS, KIDS
distance 200 cm. 2 runs qualifications, 4 best final head to head
STRAIGHT PARALLEL SLALOM AM, WOMEN, PRO
50 coins, distance 180 cm,
Women 2 runs qualifications, 4 best final head to head
AM 2 runs qualifications, 16 best final head to head
PRO 2 2 runs qualifications, 16 best final head to head
10:00 – Practise STRAIGHT PARALLEL SLALOM JUNIORS, KIDS
10:30 – contest STRAIGHT PARALLEL SLALOM JUNIORS, KIDS
11:00 – Practise STRAIGHT PARALLEL SLALOM AM, WOMEN, PRO
12:00 – qualification STRAIGHT PARALLEL SLALOM AM, WOMEN
13:00 – qualification STRAIGHT PARALLEL SLALOM PRO
14:00 – head to head AM, PRO
15:00 – victory cveremony
16:00 – end

---
---
Sign Up:
PRO - 80€
AM/WOMAN - 60€
Juniors - Free
Include in payment - T-shirt, Drinks, 3x dinner

Billing at contest place - (possible payment on IBAN CZ09 0300 0000 0002 3038 8506 - vs(VARIABIL SYMBOL) is
counter
from
REGISTERED
,
take to Policka confirmation of payment
)
---

Prize Money : 5000€
(one half in €, second half material awards)

---
Way to Policka:
By Car Paris, Berlin, London, Goteborg, Riga, Roma, Wien, Bern, Amsterdam, Budapest
By Plane to Prag - and next by Car
to Brna - and next by Car
to Wien -and next by Car
Pujčovna Aut - www.cartrawler.com
---
Accommodation: - Info center Policka - kontakt - info@ic.policka.org
penzion 555
penzion U purkmistra
penzion 239
hotel OPUS
penzion Na chalupě
Hotel Pivovar
Šenk nožíře dobroty
penzion - pokojíčky nožíře dobroty
---
Ramp: 110 cm High, oficial coins, digital timing
---
compulsory equipment: Helmet - Practise and Contest
recommendation - other protectors
---
Obrázky k článku
Album nebylo nalezeno. Zkontrolujte správnost adresy alba na Google Picasa.
https://picasaweb.google.com/data/feed/api/user/SK8Policka/album/SK8Policka2008#?kind=photo&imgmax=1200&thumbsize=144&access=public&max-results=300
Komentáře
Přispívat do diskuze mohou jen přihlášení uživatelé.
V diskuzi není zatím žádný příspěvek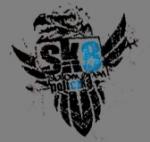 Kategorie: skateboard
Návštěv: 54241
Dnes: 5
Online: 2